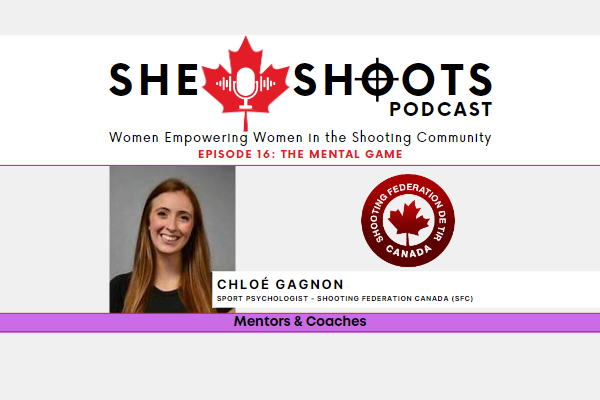 Join the ladies of the CUSF Women's program, Project Mapleseed and LadyGuns for this episode of "She Shoots."
This month, we are speaking with Chloé Gagnon, a Sport Psychologist working with high performance and professional shooters with the Shooting Federation of Canada.
Chloé's love for sport and performance and her desire to support athletes in achieving their goals are what lead her to obtain her Bachelor's degree in Human Kinetics as well as her Master's degree in Human Kinetics with a concentration in consultation and intervention at the University of Ottawa. She is passionate about sport psychology, mental skills and mental training.
Read More →